we believe that 2slgbtqia+ youth and young adults deserve resources and spaces that allow them to thrive and be celebrated for their wonderful authentic selves
Welcome!
Founded in 2015, in Fredericton, New Brunswick, Canada, Imprint was born from community conversations about what was needed and missing for our youth and young adults.
Since its inception, Imprint has partnered with many other groups to provide safe drop-in spaces, magical queer proms, and has participated in countless events ranging from celebrating Fredericton Pride to hosting pandemic-friendly online superhero roleplaying games.
celebrating 2slgbtqia+ youth and young adults
podcast
In 2021, Imprint intern Sara Lamk hosted a podcast series on being young and queer in NB, called Different Shades of Queer. Listen in here:
want to volunteer?
We are so excited that things are beginning to open up after such a long period of isolation, and we are gearing up for lots more in-person drop in and events. We'd love to have you join our team!
Come see us!
We'd love to hear from you online, or see you at one of our events or activities! The link below will take you to our Facebook events page, that will provide you with up-to-date info on all our upcoming events.
Two-Spirit, Queer and Trans Pathways New Brunswick
In partnership with Reproductive Justice NB and Save Clinic 554, we are proud to have been awarded a WAGE grant for a a 25-month project that will build and strengthen access to gender-affirming health care in New Brunswick by developing a training and mentorship program for primary health care providers.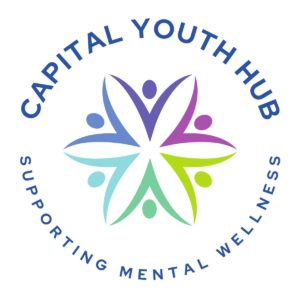 Capital youth hub
We've been lucky to form a new partnership this year with Capital Youth Hub in Fredericton. Their mission is to help support the mental wellness of young people, families, and the community, through free and low-cost wellness programming as well as connecting you to the great supports, programs, and activities already available in your community.
Together with Capital Youth Hub, we're currently hosting a series of art drop-ins that will be turned into a showcase in December!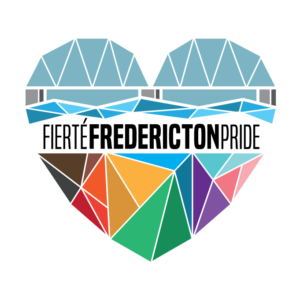 Fredericton Pride
We have been proud to call Fredericton Pride our partners for many projects and events over the years, and 2022 is going to be no exception. Starting off the celebrations for the summer Imprint and Pride are joining up again to host an all-ages Pride Social at Odell Park on Wednesday, July 13.